Sales is my passion. I've been selling since I was 15 years old. What began as an additional salary during school, Meanwhile, I have been doing for many decades.
I sold the largest project in Swiss economic history (1.69 billion). But I also sold small services and was on the phone with potential customers for months.
Most recently, I headed the key account management of a group of companies and served customers with sales in the double-digit million range.
Today I pass on my knowledge and methods to companies that want to grow through more projects and more margins.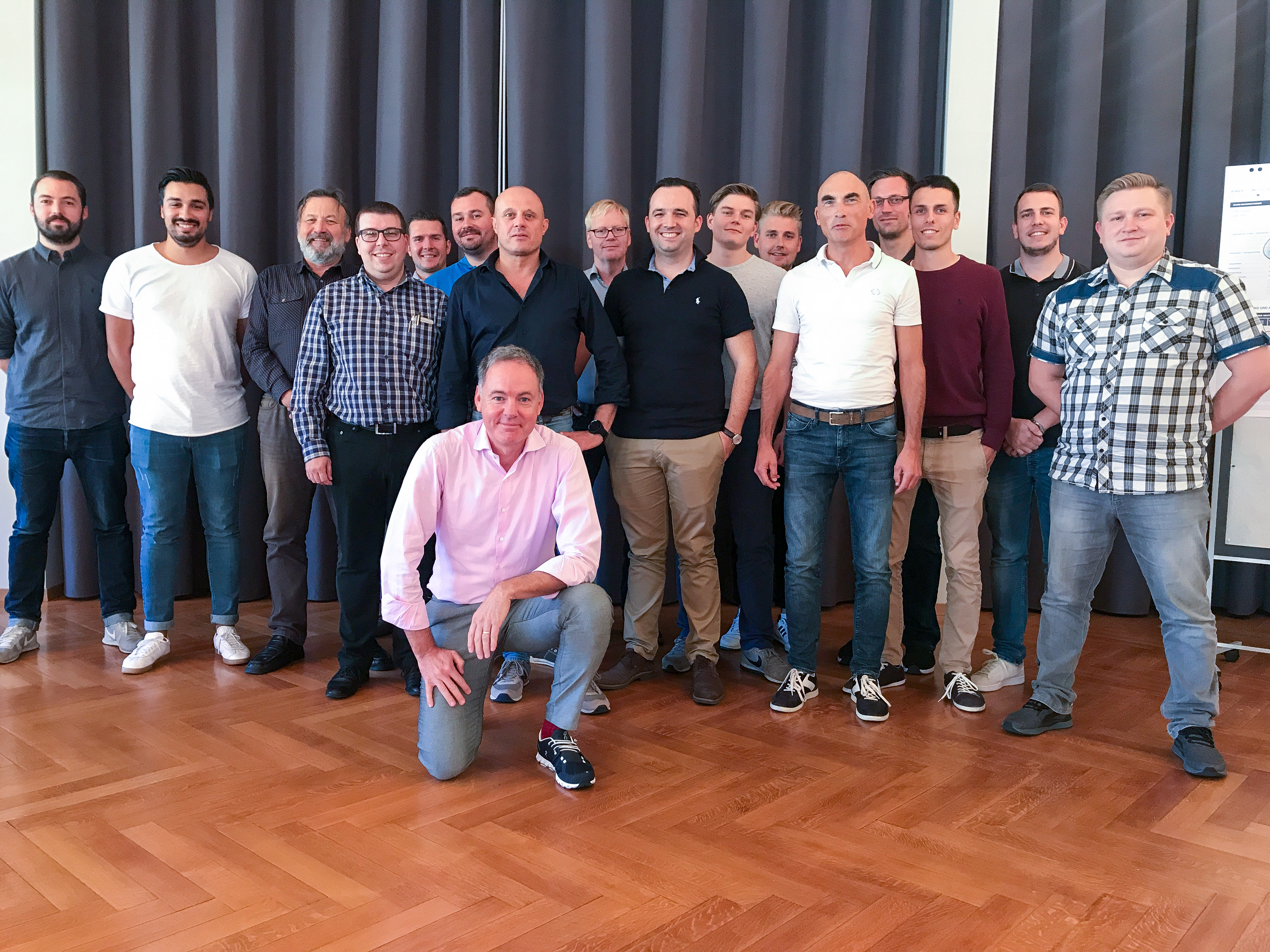 In the middle: Roberto Maugeri-de Graaff and all around the participants of the workshop (Lanz Oensingen AG, September 2019)